Welcome To The Clean By The Sea Group Of Narcotics Anonymous in Jaco, Costa Rica
We have English-speaking NA meetings in Jaco, Costa Rica every Sunday, Wednesday and Friday at 5:30PM.
All of the meetings are held on the second floor of Torre del Tiempo, across the street from Ekono and next to Pachi's Pan, in the center of Jaco. Look for the NA and AA signs hanging from the second floor balcony. See you there!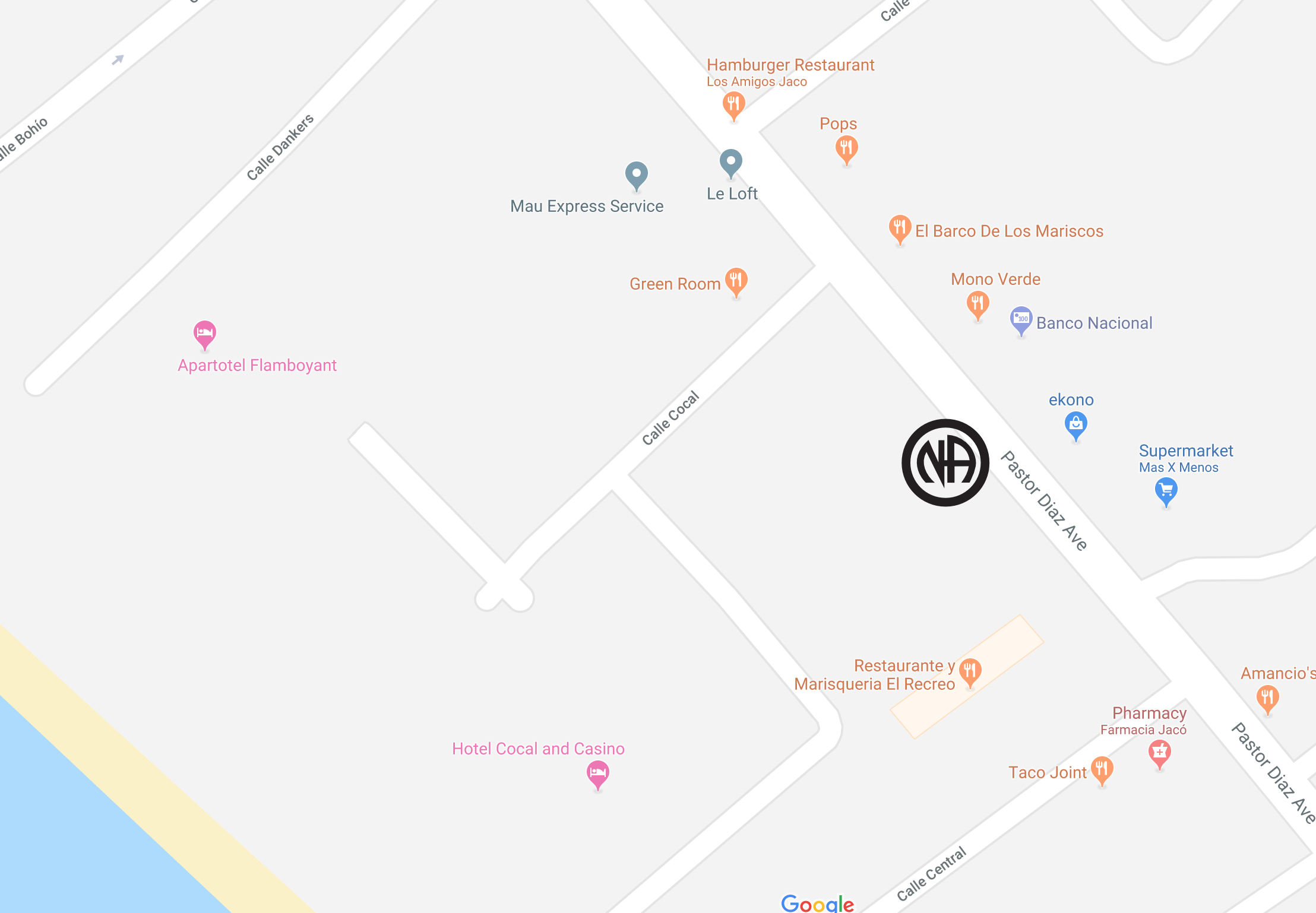 ---
Open the meeting
TM read service prayer
JB read 2nd Tradition
Group Inventory
SM - doing a great job, everyone from out of town is really happy and wants to stay.
AM - compared with other groups we …
---
---
---
---
---
---
---
---
---
---
---
---
---
---
---
---
---
---
---
---
---
---